Complete Plan Review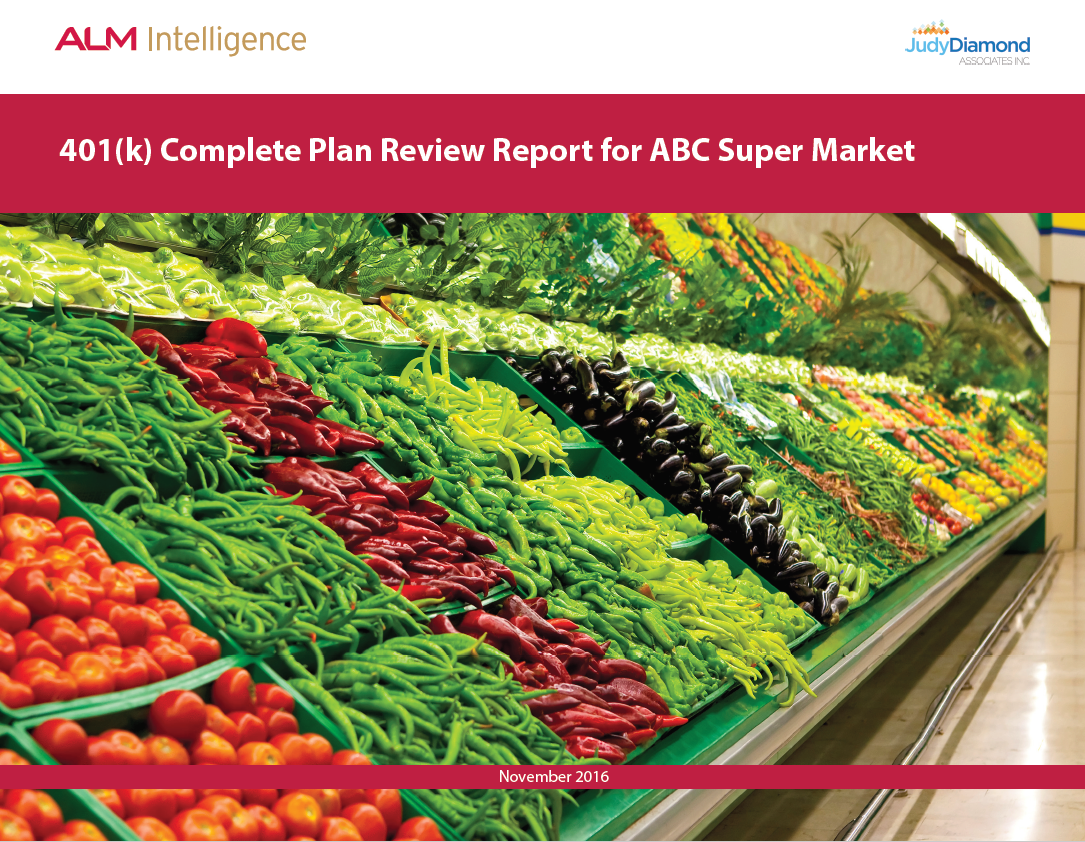 Request your sample complete plan review
Our Complete Plan Review is a customized piece of research that examines your company's plan in comparison to national and industry trends, as well as your direct competition. Professionals who take advantage of this dynamic research will work with a senior Analyst to determine market sector and a competitor list.
Highlights from a Complete Plan Review typically include:
Analysis on the strengths and weaknesses of your plan design
A review of any red flags found in your plan
Comparison to your competitors among the following metrics:

Employer generosity
Participation rate
Plan performance
Eligibility requirements
Vesting schedules
Plan sponsors may use this insight to prepare questions for their broker, evaluate the competitiveness of their 401(k) package, and even create marketing pieces about having the best plan among their peer group.
---
Ask Us What We Can Do For You
For more information on a Complete Plan Review for your firm, contact us at 800-231-0669.
Request a Sample Report
A free sample report will be emailed to you. If you do not receive your email, give us a call at 800-231-0669, option 1 or email [email protected]